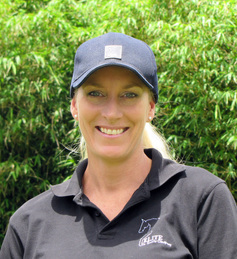 Welcome to Elite Saddle Company
We have been designing and selling quality equestrian products for the novice and experienced rider for over 7 years.
Our head designer Annie Lloyd has more than 30 year's equestrian experience and knowledge. She is experienced in - stock, show, dressage and event riding and has bred and broken in Australian Stock horses. Annie has trained with Miguel Travora, Jill Rolton, Anna Savage and John Chatteron. When you have a question about one of Elite Saddle Company's products it is Annie who will be helping you.
We have videos on the Elite Saddle Company YouTube channel that demonstrate the use and features of each product and actively post and share new product information and all things equestrian on our Facebook and Pinterest pages.
Our commitment is to design and deliver affordable, quality equestrian products. All products come with a one year warranty and bonus information with product care instructions and specialist equestrian information in easy to read, straight talking guides.
Here at Elite Saddle Company we specialize in providing excellent quality horse equipment, that is an acceptable price and delivered direct to your door in the fastest manner possible .
With over 30 Years experience in the horse industry, we know how important it is to get the right equipment for you and your horse, so you can get the most out of your riding experience. We believe so strongly in the quality of our products we offer a 1 Year Warranty on all our tack.
---
Who we are
Elite Saddle Company was established in 2008 and is owned and operated by the Lloyd family. Annie Lloyd, has over 30 years experience in the horse industry including training, competing and breeding horses. We have researched extensively and have found some great manufacturers which allows us to design our own range of quality products.
We are an Australian company based in Queensland and are dedicated to delivering products that will allow you to enjoy you're riding experience even more.
You'll love purchasing from us because we really do care about you and your horse. When Annie first decided to promote Equestrian products she knew that what was missing was the human element. We are people just like you, who really cares about horses and cares about delivering high quality horse riding equipment, at an affordable price. .
If you have any more questions please feel free to contact us.
---
My History
My passion for Horses started at a very young age. I have been involved with horse all my life and come from many generations of horse enthusiasts. I started competing as a child, breeding, "breaking in" and training the horses that I competed on in my teens.
I have trained for many years under some of the best horse trainers in the country including Miguel Travora (A Level III N.C.A.S. Instructor in Australia. Miguel trained under the legendary Nuno Oliveira.) Jill Rolton, Anna Savage as well as many other leading Event riders. I have trained in Natural Horsemanship under John Chatterton learning amazing techniques in Horse training.
I have competed in many horse disciplines over my life including Dressage, Show riding, Australian Stock riding and Eventing and have won many accolades along the way in all disciplines.